project summary
An effective cloud-based landing sites builder that allows you to create your own web site, consisting of one or several landing pages, in a short time and without any special experience.
THE TASK
The main task assigned to the development team was to create a cloud-based engine for constructing landing pages. In the course of work the task was expanded to creation of a full-featured landing sites builder with extensive functionality and a simple, user-friendly interface.
TEAM STRUCTURE
The team directly involved in the development of the web site builder consisted of an architect, two senior web developers, a designer, an analyst, and two front-end developers.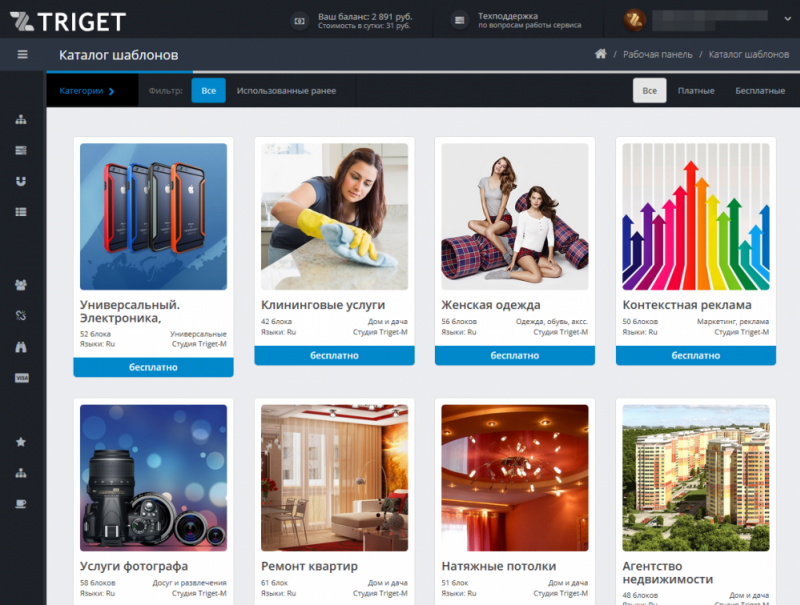 PROJECT DESCRIPTION
The cloud-based web site builder was launched in early 2014. Its development lasted for 12 months. The service is an easy-to-use software product that does not require any special knowledge from users. It allows constructing convenient, functional and aesthetically pleasing landing sites from ready-made blocks.
Before you start designing pages, you need to register. In future your login email will be used as a part of domain name of the finished site. The builder includes the following features:
Page template selection

. There are several templates to choose from, each with more than 50 ready-made blocks. Designing a landing a user can change style and color scheme of the page. If desired it is also possible to assemble your own landing page by dragging and dropping the necessary blocks.

Multipage Design

. To meet the demands of target audience individual segments, you can design sites consisting of several landing pages. The quantity of landing pages is not limited. For every landing page separate statistics, split testing, etc. are provided, which can significantly increase conversion.

A/B Split Testing

. It is possible to create several versions of one page. Split testing is simple and can be used by every user. It allows choosing the most effective page version, highlighting the most effective form, etc.

CRM-System

. The landing page automatically collects information about visitors, even those who have not completed registration and populated the form only partially. This approach increases conversion and can reduce the cost per lead. The customer registration form allows you to make notes about individual specifics and stages of working with customers.

Product catalogs and photo galleries

. A catalog of offered goods or a photo gallery of completed work is an important part of any landing page. The builder allows posting photos and descriptions of goods, organizing online payments for purchases, keeping track of inventory, as well as importing and exporting the records data.

End-to-end analytics

. The collection of full-scale statistics for each page of the site has been implemented. The user can track site traffic, conversion, conversion sites, etc. It is possible to assign UTM tags and study statistics by traffic types.

Integration with Services

. The landing page can be easily integrated with the following third-party services - Robokassa, Yandex.Checkout, Bitrix 24 CRM system and RetailCRM, MailChimp mail service. Integration increases conversion by making the designed landing site convenient for visitors and owners. The creation of an affiliate partner program is provided.

SEO-optimization

. When you save the newly built landing page you can simultaneously assign main meta-tags to optimize it for relevant key search queries.
As a result, the user receives a full-fledged landing site with any number of pages and all the necessary features - a product catalog, sales organization, CRM system, analytics and many other options for successful Internet marketing. In addition, any user is given 14 days to test the service capabilities free of charge. Further payment is made according to the only business tariff currently available.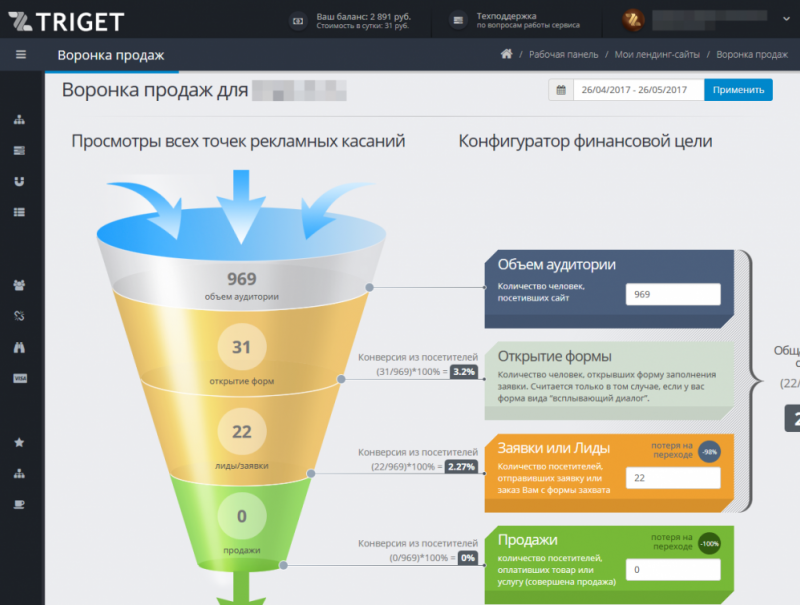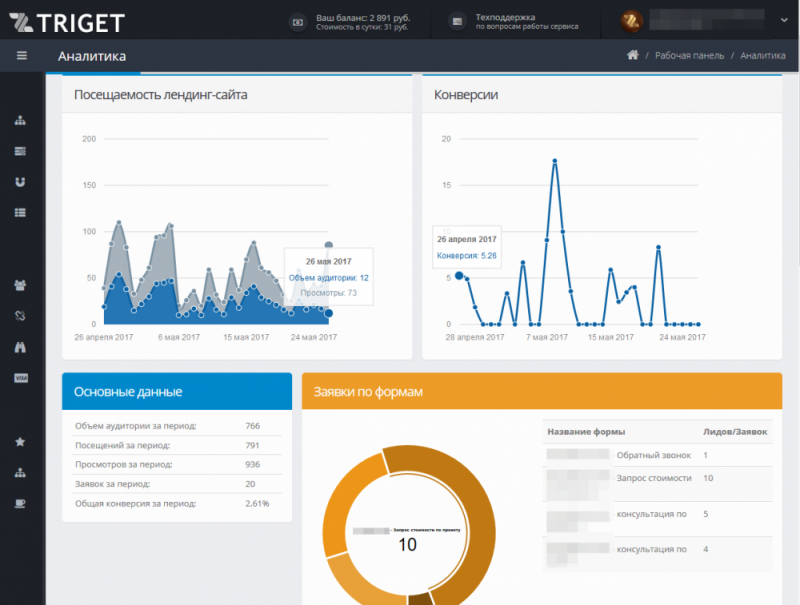 Challenges and Solutions
In the course of work, the team of IT specialists faced many large and small challenges associated with the development of the landing site builder, but all of them were successfully resolved.
Results and Additional Enhancements
Today the cloud-based landing page builder successfully operates. Several thousand unique users have already used its services.
Over the time dozens of updates have been made to the software product, significantly expanding its capabilities and improving user experiences. In the nearest future developers plan to implement some additional enhancements allowing further customization of the created landing sites and greater functionality. In addition, the builder will get exclusive site design templates developed by other web studios. It will be possible to use these templates for an extra charge.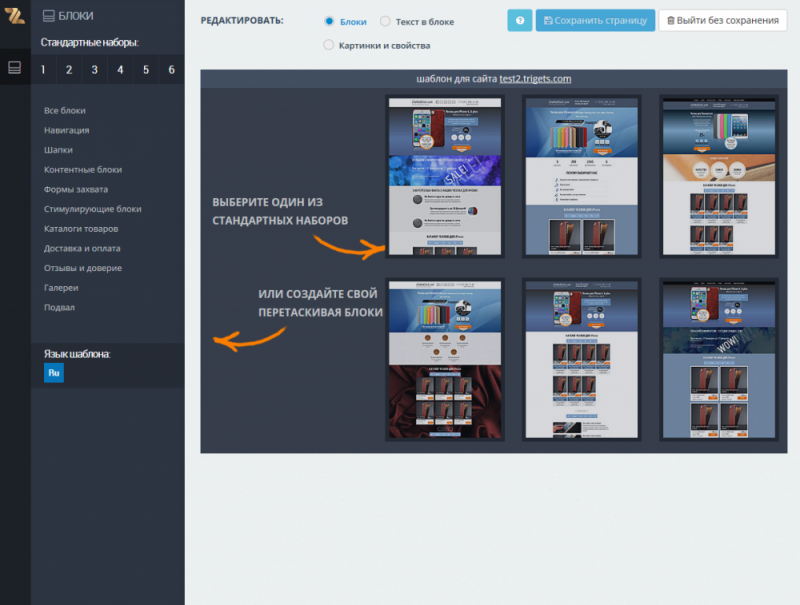 The Figure above shows the main page of the builder, allowing any untrained user to assemble a site from blocks as he wishes.