project summary
The project combines a service for collecting (parsing) data referring to all transactions on the Binance exchange and to a variety of key pairs, as well as for providing analytical reports for different data segments to monitor market fluctuations and to detect the activity of major players.
THE TASK
We received a request to create a "data collector" for transactions on popular currency pairs of the Chinese cryptocurrency exchange Binance. It was necessary to collect all transactions in major currencies and 250+ altcoins on the BTC and USDT markets and provide statistical snapshots of online trading, signaling key points in a Telegram bot.
SOLUTION
This was far from being the first task of big data parsing that we encountered. The main challenge in this project was to choose the database partitioning format, since we collected analytics at arbitrary intervals with the accuracy of up to a minute.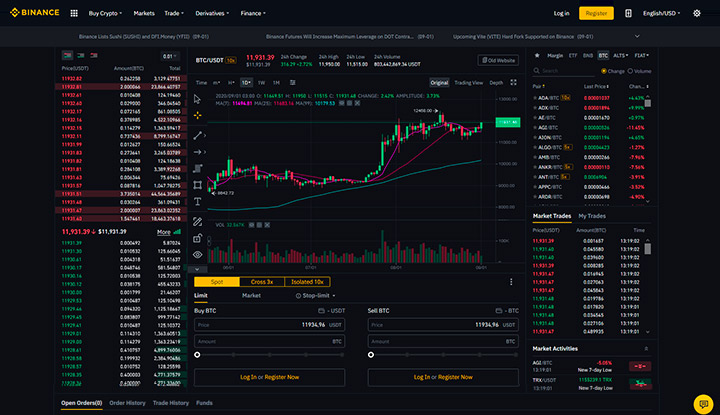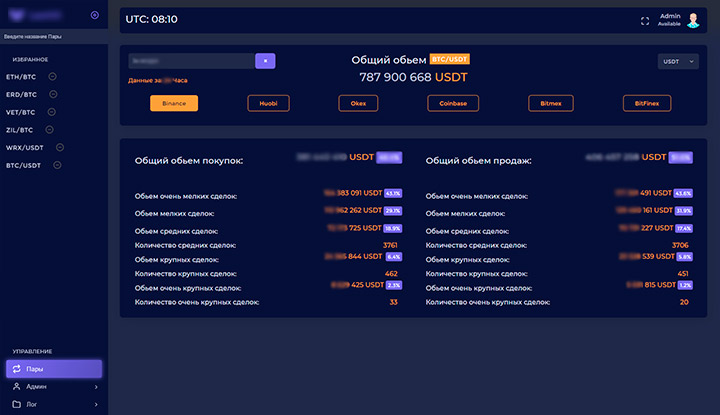 Having found solutions to all the tasks set, we created an analytical tool that meets all the client's requirements. Using the tool the client can control the market movement and the appearance of major players, as well as make decisions based on the above data and take actions necessary to increase his profitability.
The project has a great potential for growth. Additional details regarding the project are confidential and may not be made public due to the non-disclosure agreement (NDA). The web service is in private use now.