project summary
The service automates interaction of all parts of courier delivery. Online stores, offline stores, pickup points, warehouses, partner networks. With statistics, calculation of finance, statuses and notifications for orders.
THE TASK
The clients contacted us with the task of creating software for the courier service. The software would allow the use of pickup points of various types, including those using a partnership scheme.
SOLUTION
The solution comprises a lot of features that help and implement the digital part of the courier delivery work.
Starting from the basics:
Delivery control
Transportation of goods by a courier
Status changes notifications
Assembling orders
Financial calculations of remuneration within the system
And much more
The system allows taking into account various factors in order to reduce the cost of delivery of goods to a pickup point, which is a competitive advantage of the service.
On the other hand, the presence of a large number of own and partner pickup points allows using the service in different cities of Russia, organizing deliveries close to the place chosen by the recipient.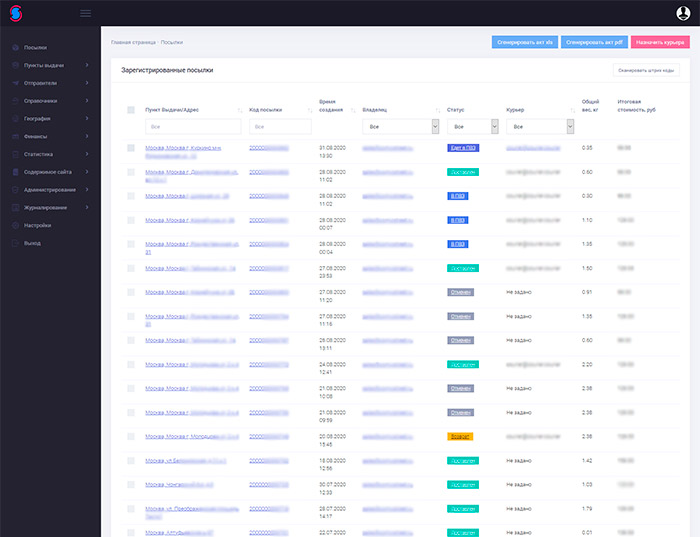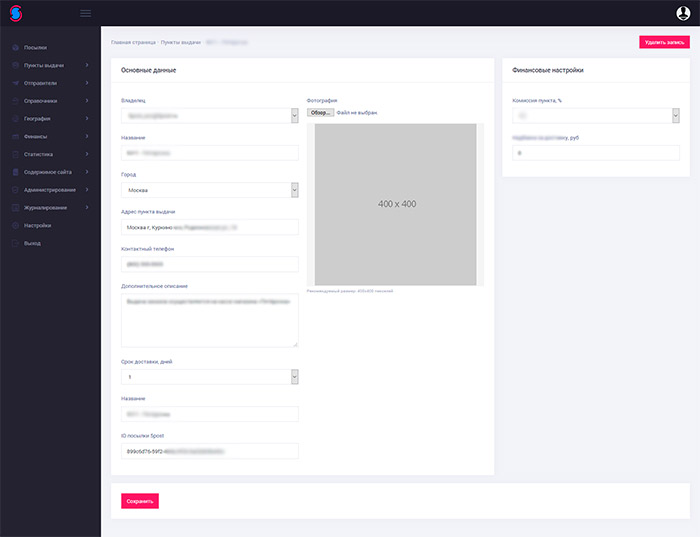 From the point of view of an online store buyer, the service provides a convenient opportunity to order delivery of goods to the pickup point near to your home, which will allow picking up the purchase on the way from work or during your next trip to the grocery store.
Outstanding features of the project include:
Fixed delivery rates
Free insurance
Favorable delivery costs for online stores
As developers we gained experience in integration with other courier services (including X5 Retail Group) as well as expertise regarding the work of courier services from the inside. And we will be able to use it in our other projects.