project summary
Automation of a logistics company operating in the international market. Sea and rail transportation of containers. The project and the company name cannot be disclosed according to the confidentiality agreement (NDA).
THE TASK
One of the companies located in St. Petersburg needed services to automate their business. The company provided the technical requirements specification for the implementation of the required tasks, drawn up by the auditors together with the company's employees. Such approach of the customer on any automation project allows you to speed up and simplify the start of any project.
SOLUTION
The project was split into parts, and we started to create features, using our best practices and experience.
As the project progressed, new features and sections were added, which were determined when the software was put into operation.
The implementation took place in stages, according to the departments of the company. We came across various difficulties during implementation, since the company had already been using different software and the line staff did not want to change their habits.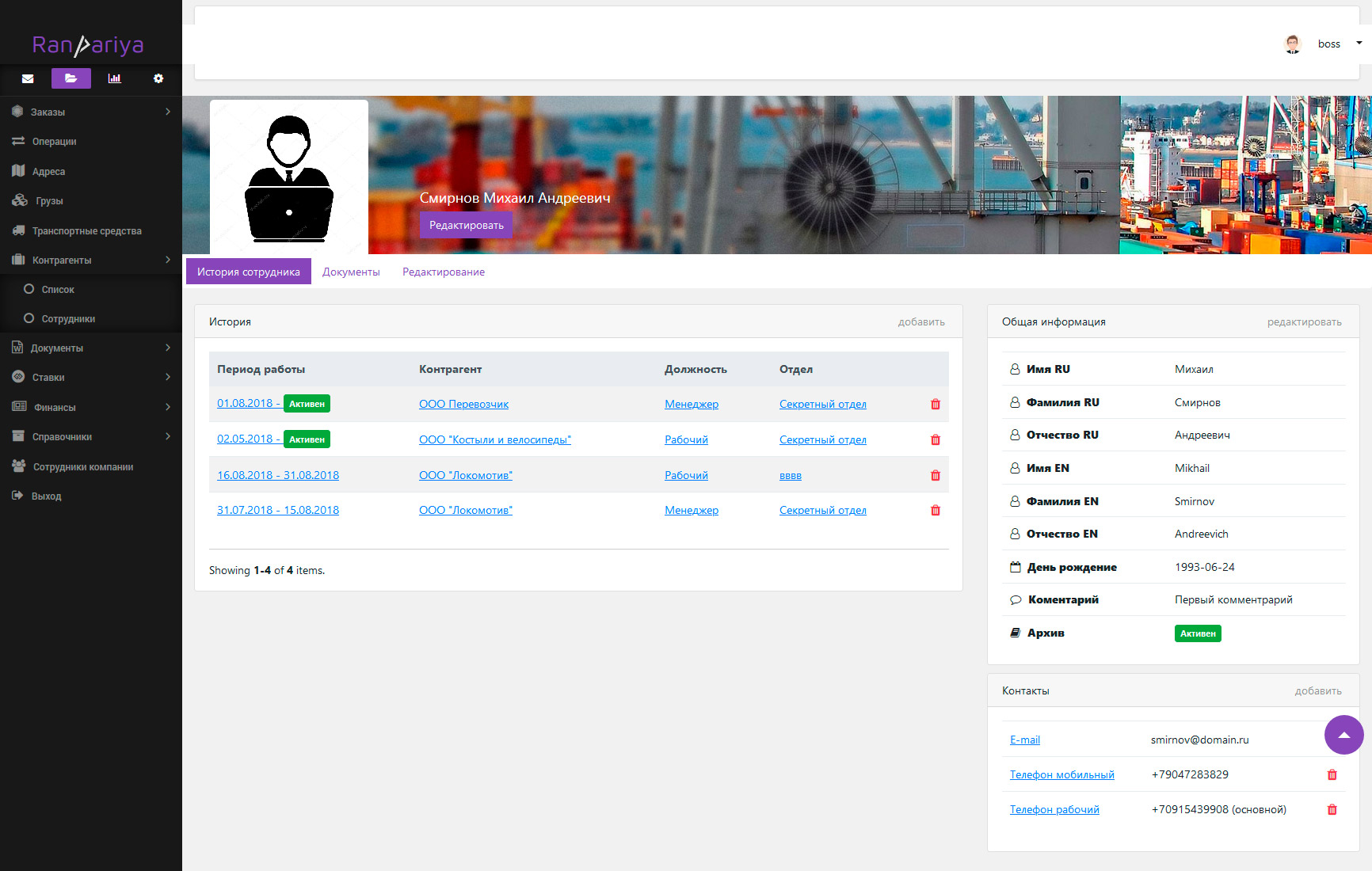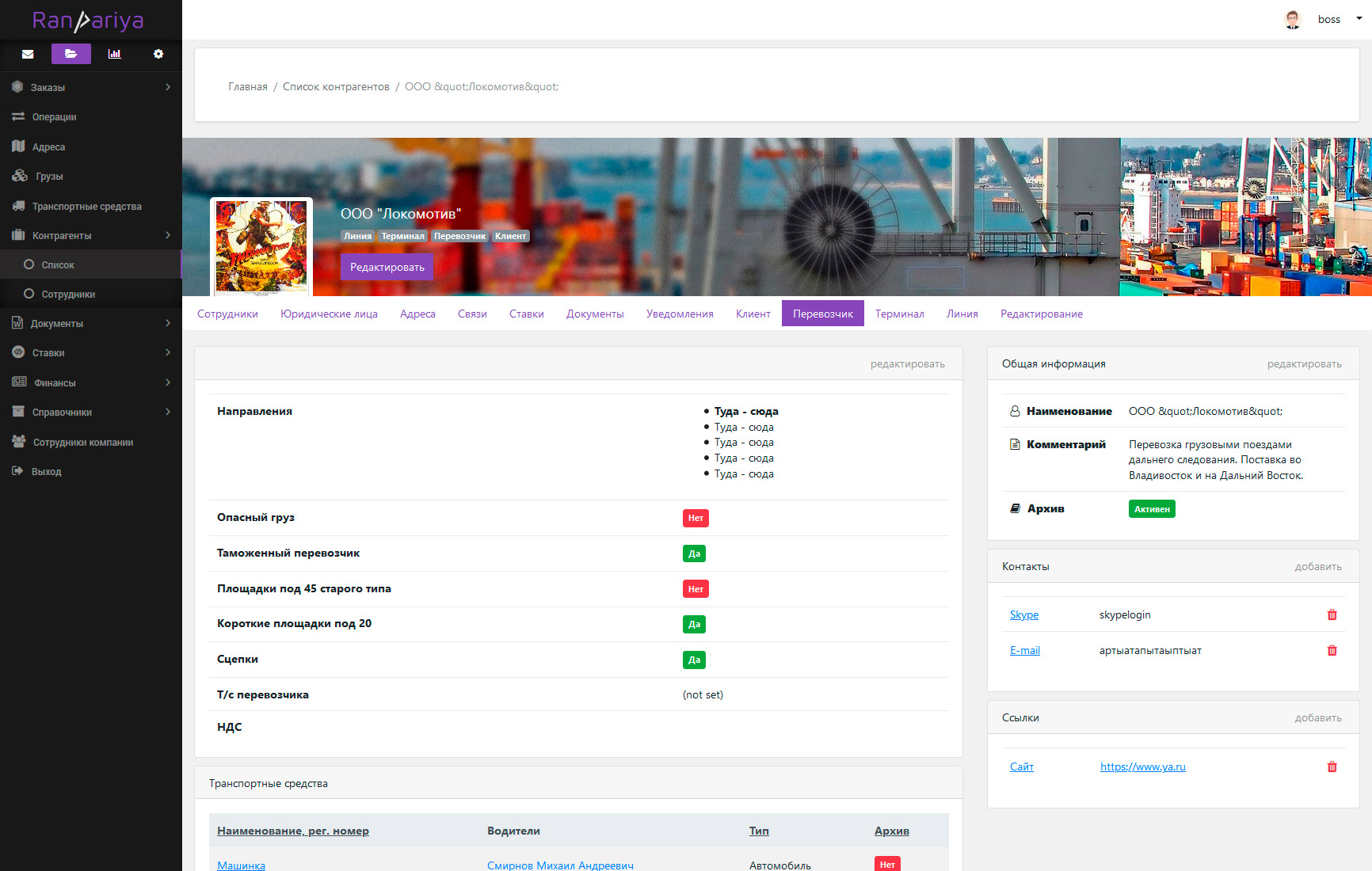 The solution includes:
Counterparties - card, employees, contacts.
Orders – card, Operations (freight, forwarding, etc.).
Containers – database, history of use.
Documents – Contracts, Powers of Attorney, Shipping Documents (air way bills, declarations, bill of lading, etc.).
Bookkeeping and accounting documents.
Finance: Invoices and their creation, payments, automatic control of payments based on bank statements.
Tariffs, tariff calculators.
Reports.
Employees – cards of their employees, links with departments and contracts.
And much more to simplify the work of a logistics company.
Thanks to the project and its good start-up preparation, we not only provided the customer with a ready solution, but also gained industry expertise, which we can use in similar projects in future.